LHU and the AUN-QA External Assessment Team continued the second working day on April 30 with evaluation sessions, collecting evidence between relevant stakeholders including lecturers, students, alumni and enterprises of the Faculty of Information Technology and the Faculty of Mechatronics - Electronics. The working session lasted five hours, helping the evaluation team collect important evidence.
The evaluation team visited the computer room
During April 29 and 30, the external evaluation team worked with the University leaders, Board of Directors, leaders of functional departments and units, lecturers, officers, staff, students, alumni and employers,.... of 2 evaluated programs: Information Technology and Electrical - Electronics Engineering Technology, also visited facilities like library, computer rooms, labs,...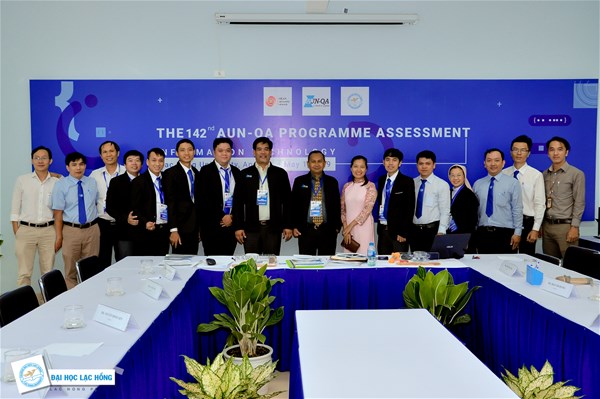 The evaluation team interviewed lecturers of the Faculty of Information Technology
AUN - the leading university network of Southeast Asia was established in 1995. Accordingly, the set of AUN-QA standards consists of 18 standards and 74 criteria, comprehensively evaluating training programs from many aspects such as program outcomes, curriculum, lecturers, facilities, quality assurance, the connection between the university, students, and enterprises, ... LHU has been a member of this network since 2017.
The evaluation team visited LHU library
After the two intense working days, DSc. Lam Thanh Hien - LHU Permanent Vice Rector shared "Assessors said they saw LHU students happy", which made him feel full of energy.
This is the 142nd AUN-QA assessment at programme level at LHU. The same day's afternoon, the external evaluation team had a meeting to synthesize information and make a final conclusion of the two working days. With positive efforts, hoping that LHU will gain best results at the closing ceremony in the morning of May 1.
The assessment received enthusiastic support from businesses and alumni