LHU had completed 2/3 of the itinerary of the 219th AUN-QA assessment for four undergraduate programs: Pharmacist, Accounting, English Language and Business Administration.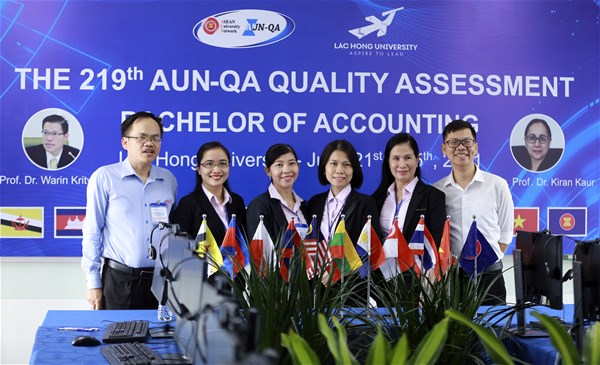 Officials and lecturers with professional and well-organized working style at the AUN-QA assessment
Reportedly, during the online assessment from 21 to 23, besides the organization of facilities, equipment and personnel to serve the AUN-QA assessment, support units and the programs always raised awareness of disease prevention.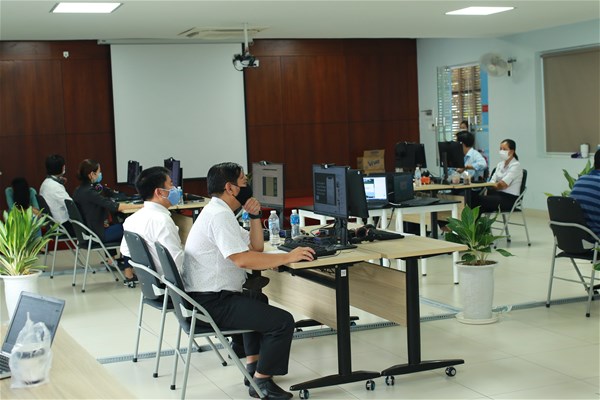 Members of ZMT team managed techniques and controlled Zoom systems for the AUN-QA assessment
Mr. Nguyen Trong Vinh - Deputy Manager of Academic Affairs Dept., leader of the Zoom Management Team (ZMT) said the team had set up more than 100 computers, headsets and cameras for five working rooms, including the ZMT Team's room and four interview rooms for four programs. The ZMT team was in charge of online connecting technique via zoom through a secured account provided by AUN, to ensure transparency and safety in the interview sessions.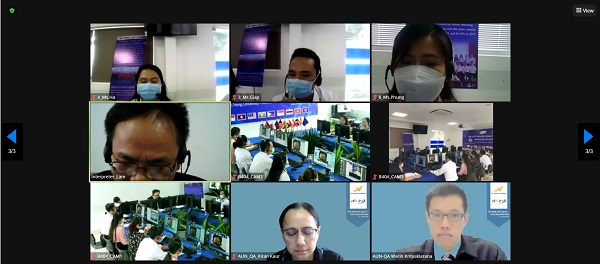 Working sessions with AUN-QA assessors via Zoom
As planned, the AUN-QA assessors took turns to review self-assessment reports and demonstrative documents, Live Streaming of site visit at facilities, worked with leaders of four Faculties, leaders of four assessed programs: Pharmacist, Accounting, English Language and Business Administration, worked with the SAR team and relevant stakeholders including students, alumni, lecturers, support staff and employers.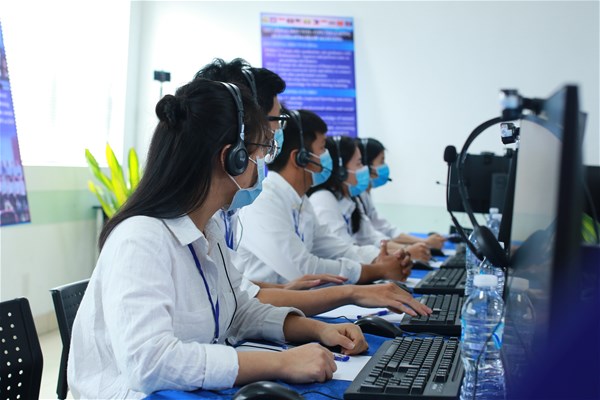 Student interviewees with AUN-QA assessors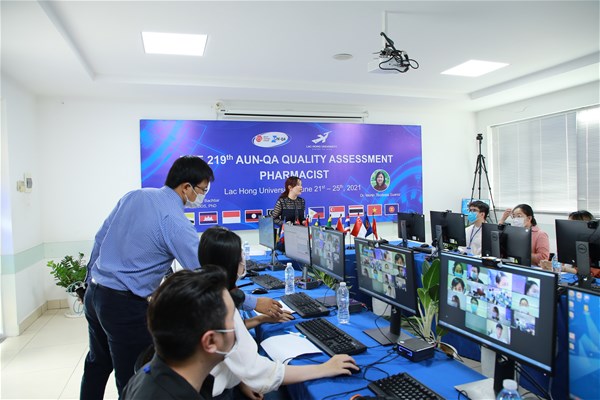 Alumni of the Faculty of Pharmacy in interviews with AUN-QA assessors
At 03:00 p.m on June 23, 2021, LHU had finished interviews with relevant stakeholders of four programs and went 2/3 of the 219th AUN-QA assessment itinerary.
LHU has been a member of the ASEAN University Network – Quality Assurance since 2017. The AUN-QA assessment includes 11 standards, including Expected Learning Outcomes, Programme Specification, Programme Structure and Content, Teaching and Learning Approach, Student Assessment, Academic Staff Quality, Support Staff Quality, Student Quality, Facilities and Infrastructure, Quality Enhancement and Output.
LHU had two programs successfully assessed and recognized by AUN-QA in 2019, namely Information Engineering Technology and Electrical - Electronics Engineering Technology.
The closing session of the 219th Online/Remote Site Visit in the AUN-QA Program Assessment will be held on June 25 morning. AUN-QA assessors will announce their preliminary findings and give the University recommendations for the quality improvement of the four programs.