The Enterprise Relation and Student Support Centre has the former name as Job and Career Counseling Centre was established on July 2, 2001. The Centre was rename into Lac Hong Cultural and Technical Cultivation Centre on January 20, 2003 to perform professional education task. In order to catch up with the University's development and cooperation relations, the Centre was renamed into International Relation, Oversees Study Counseling and Career Centre in 2005. To December, 2001 The University decided to divide the Centre into two units namely International Relations Office and Enterprise Relation and Student Support Centre.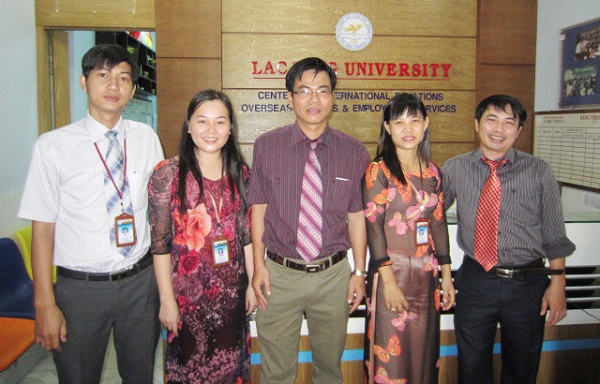 Staff of Enterprise Relation & Student Support Centre.
Functions
Acting as an advisor for the Management Board to propose, plan, organize and manage internship program.

Assisting the Board in matters related to enterprise relation field.



Responsibilities
Enriching the data bank about Enterprise network in Dong Nai and neighboring provinces.
Deploying and signing agreements with Businesses on "Associate training and human resources supply".
Facilitating students' internship processes.
Finding out recruitment needs of companies, factories,...
Receiving all support from Entrepreneurs to facilitate students's study and research.
Searching kinds of scholarships or financial support from Enterprises to offer to students.
Providing graduates for Businesses in demand.
Cooperating with Businesses to hold exchange programs, practical visit tours, seminars,...
Coordinating with Enterprises to train skills and professions; Speeding the relation between Businesses and students to implement solutions of improving science and technology required by units.
Sending invitations to Entrepreneurs to attend seminars, enrollment festivals, soft skills consultancy programs,...

Until now, the University has signed 558 agreements on supplying and using human resources with Enterprises in the locality and nearby areas. Among partners, 50 % have foreign capital investment. This is a good condition and a big opportunity for the University to educate highly trained workforce, meeting the region's and the world's needs.
The Enterprise Relation and Student Support Centre has well performed its role as the bridge between the University and Enterprise. Throughout the years, the Center has significantly contributed to the development of the University in global integration context.

Center Management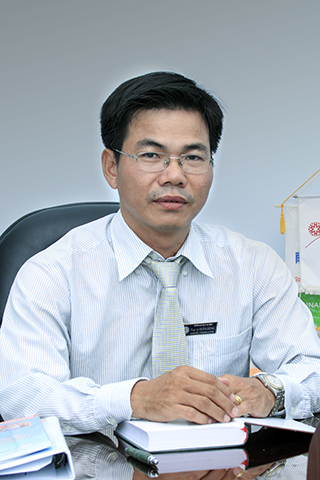 Dr. Tran Dung
Director
About us
No. 06 Huynh Van Nghe, Buu Long ward, Bien Hoa city, Dong Nai province
Tel: (+84)251.3951347