Defeating more than 30 teams from five other universities, the team IRC from LHU excellently won First prize at the Southern Digital Race competition 2020 which took place on January 5 at the VNUHCM - University of Technology.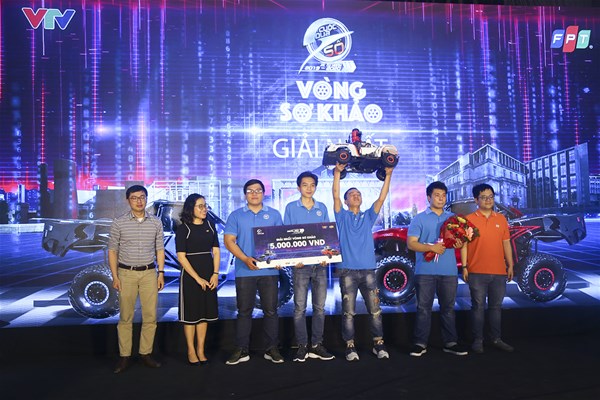 The LHU RIC team won the first prize in the Southern Digital Race 2020

This year, LHU had 5 teams participating in the competition, namely LHU Ligh Ting5, LHU _ WhySoSerous, LHU-Comlab, LHU – IRC and LHU Alpha.
At the Southern Digital Race 2020, LHU competed with representatives from HCM City University of Technology, VNUHCM - University of Science, VNUHCM- University of Information Technology, Posts and Telecommunications Institute of Technology and The Saigon Internatioal University. The first-place team received bonus worth VND 5 million and a self-propelled car from FPT.
Sharing the competition, Mr. Huynh Cao Tuan - Director of Information and Resources Center - the Instructor said "Not just the First prize, the knowledge, maturity and confidence of team members conquer the Jury, the respect of friends".
Representative of LHU IRC team Nguyen Cuong Hieu also said "Wining the competition is to affirm the spirit of continuous learning. We, besides, want to prove to friends in other universities that Lac Hong is a worthy opponent".
With the aim to boost automotive technology research and development in Vietnam in accordance with Industry 4.0, FPT Corporation has oganized the Digital Race themed self-propelled car since 2016. This is the fourth time LHU joins the competition. Earlier, LHU successfully organized the "1st LHU Digital Race 2019" to select the best team to compete with others from leading universities.
This year's champion will receive a Doctoral scholarship on artificial intelligence, training course on car application programming, a trip learning about new technology in the US and English scholarship. The 4 best teams will be trained and join in solving the latest technology problems at the FPT Group.