On May 9, Dr. Martti Majuri, Director of HAMK Research and Ms. Katja Maetoloa, EMVITET Project Assistant Manager had a working session with the EMVITET Project Coordination Committee at LHU. Dr. Do Thi Lan Dai - President of the University Council; Dr. Lam Thanh Hien - Rector; Dr. Daniel Carroll - Presidential Advisor, the Board of Rectors and lecturers belonging to the EMVITET Project Coordination Committee received and worked with the delegation.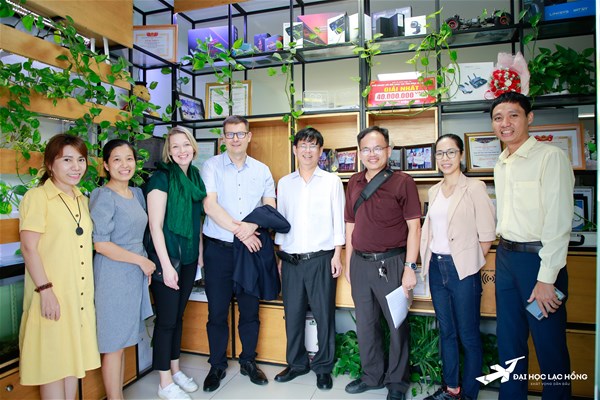 LHU received and worked with the EMVITET Project Management Board
EMVIET (Empowering Vietnamese VET Teachers for Transformation towards Education 4.0) is a project co-funded by the Erasmus+ program of the European Union. The project consists of nine universities and colleges: one in Finland, one in Ireland, one in Belgium and six in Vietnam including HCM City University of Technology and Education (HCMUTE); Da Nang University of Technology and Education (UTE); Lac Hong University (LHU); HCM City Industry and Trade College (HITC); Hue Industrial College (HueIC) and College of Technology II (HVCT).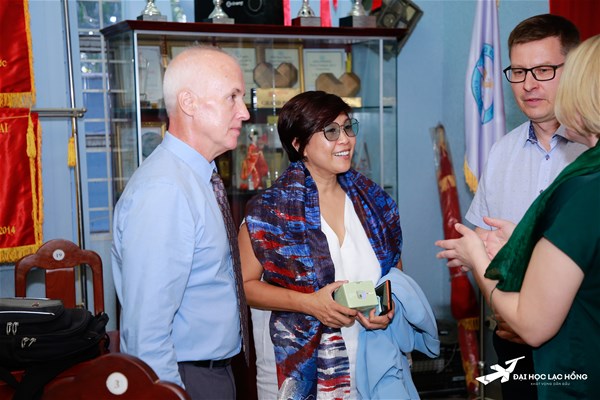 The two sides discussed and exchanged information about the EMVITET project
During the working session with LHU, the EMVITET project Management Board introduced information, future plans of the project and exchanged cooperation opportunities between HAMK and LHU. Also, the Board checked and assessed the effectiveness of facilities and equipment funded by the Government of Finland and considered new cooperation opportunities. Participating in the EMVITET project has helped LHU have an overview and a change in perception and thinking about the application of digital technology in management, teaching, testing and assessment. Moreover, upgrading facilities, teaching and learning equipment in line with 4.0 educational criteria helps students adapt to modern education.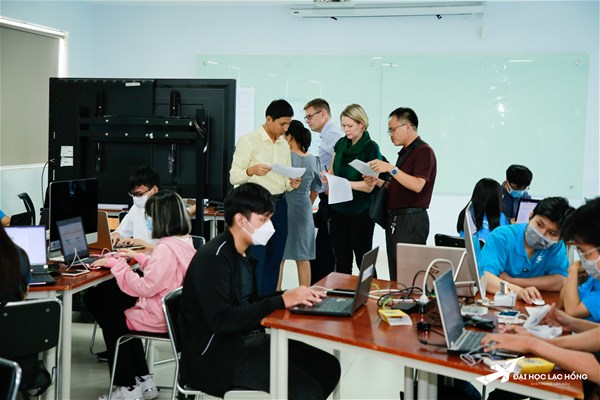 LHU students adapt to 4.0 education
LHU participates in the EMVIET project to constantly innovate and improve the quality of training, gradually transforming from traditional to modern education to meet the needs of globalization in the period of international integration, thereby building prestige and position in Vietnam's education and training system, becoming a reliable partner of domestic and foreign enterprises, research and training units.