Recently, a delegation of Universities of Shizuoka Prefecture, Japan led by Mr. Shiraiiwa Toru visited and met with LHU.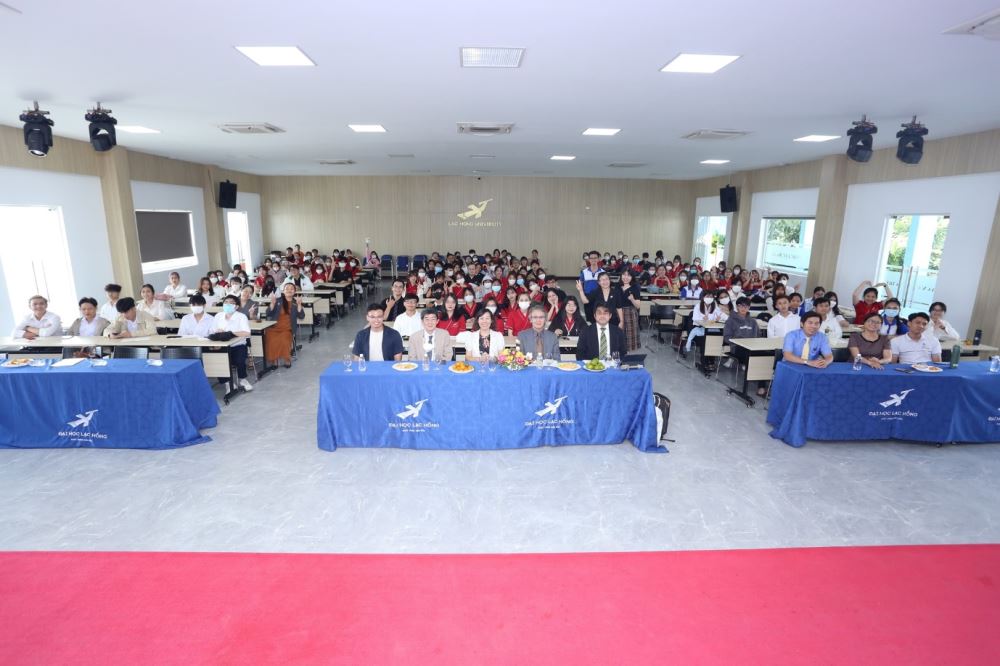 An overview of the exchange program
The delegation was also accompanied by Mr. Tabata Kazuhiko – Vice Rector of Shizuoka Sangyo University; Mr. Yoshizoe Katsuhiro – Head of International Cooperation Department of Shizuoka Sangyo University; Mr. Hiruma Yohichi – Shizuoka University; Ms. Ngo Thi Bich Hanh – Former international student in Shizuoka Prefecture.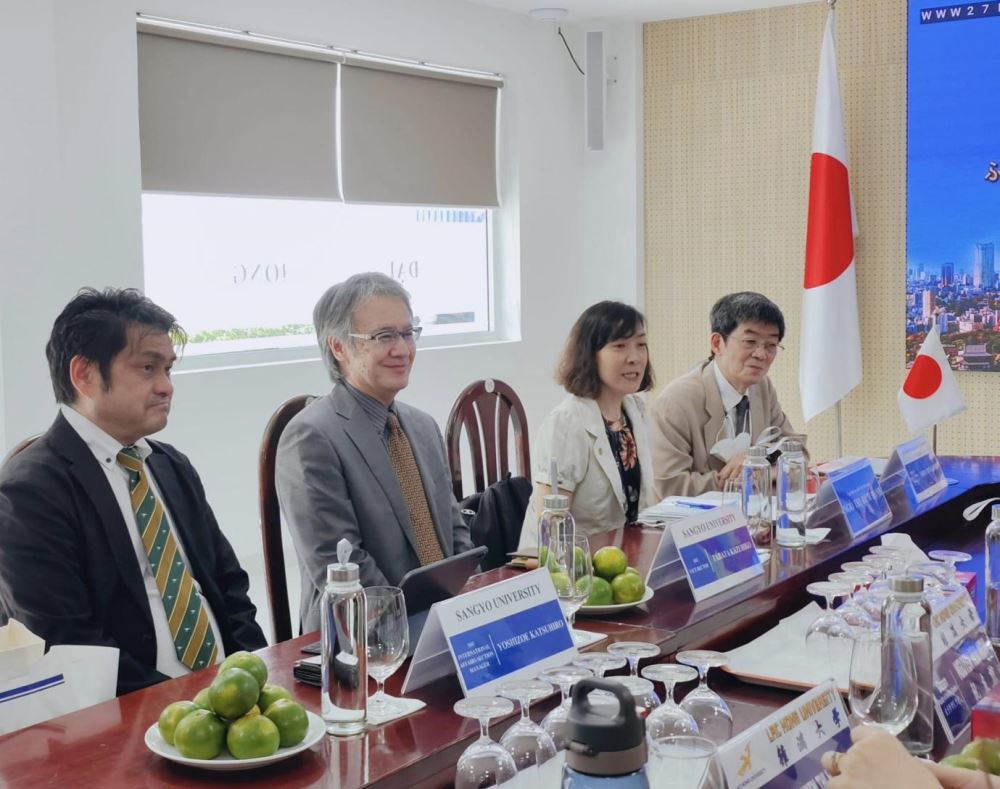 The delegation of Shizuoka Prefecture's Universities
Welcoming the delegation was Assoc. Prof. Dr. Nguyen Thanh Lam – Vice Rector; Dr. Nguyen Huu Nghi - Dean of Faculty of Oriental Studies; Nguyen Thi Hoang Oanh, MA – Head of Office of International Affairs cum Vice Dean of Faculty of Oriental Studies; Hoang Tien Dung, MA – Deputy Head of Office of International Affairs; Nguyen Thi Nhu Thuong, MA – Program Head of Japanese Studies; lecturers of the Department of Japanese Studies and related staff.
Shizuoka Prefecture, Japan has 23 affiliated cities with its capital city as Shizuoka. It is one of the two prefectures with Japan's iconic Mount Fuji.
After the meeting with the leaders of LHU, the delegation met and exchanged with more than 200 students majoring in Japanese Studies.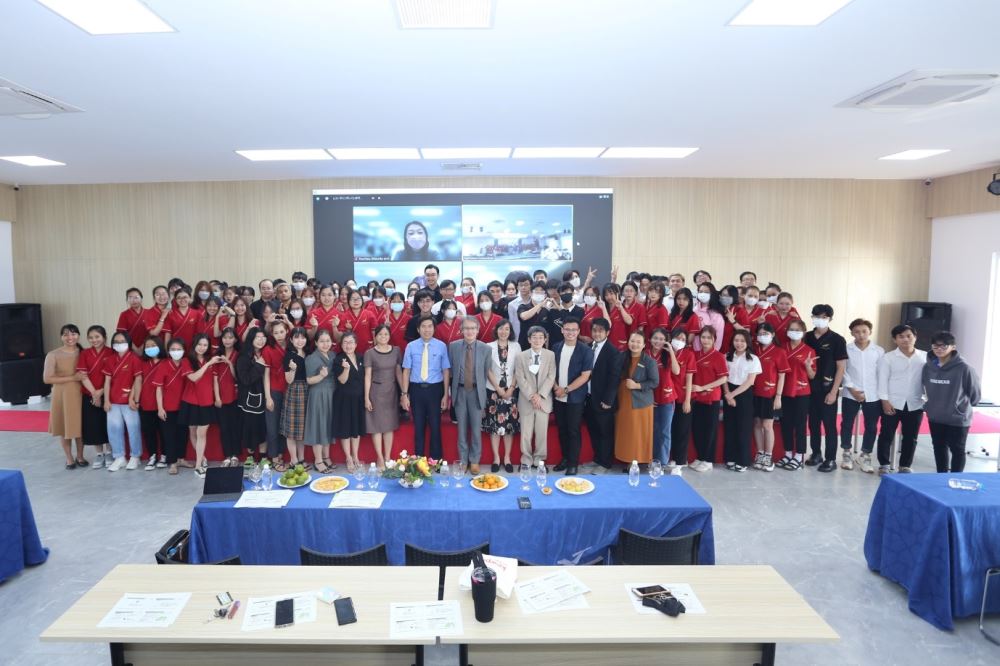 The exchange program between the delegation and Japanese Studies majors
At the program, representatives of the delegation introduced their Universities' study abroad programs and shared a lot of experience to help students have a better understanding on issues related to studying in Japan, future orientation as well as motivation. They also revealed benefits in studying in Japan such as practice Japanese language, get experience, meet new friends, experience the culture and life in Japan, enjoy Japanese specialties, ...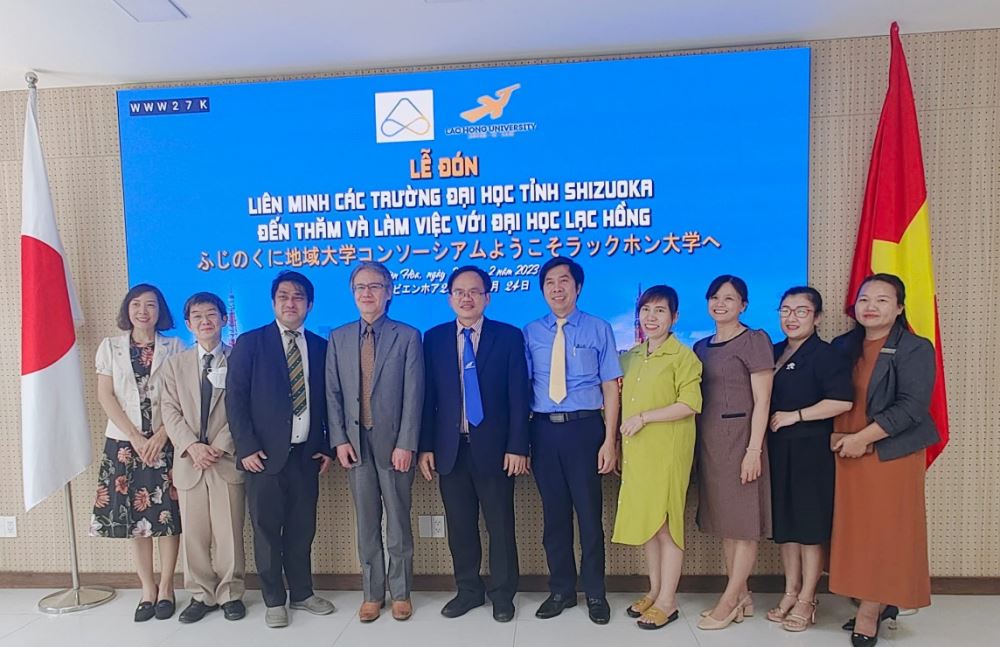 The two sides taking a memorable photo together