Beside teaching mission, the University Management Board pays high attention to bringing best learning environment to students. In order to encourage students to actively join
in study and research movements, the University invests in encouragement fund reaching VND 2 billion each year. This fund serves these activities:
- Awarding scholarships to excellent students and poor studious students;
- Awarding scholarships to those who exhibit high achievement in graduation examination.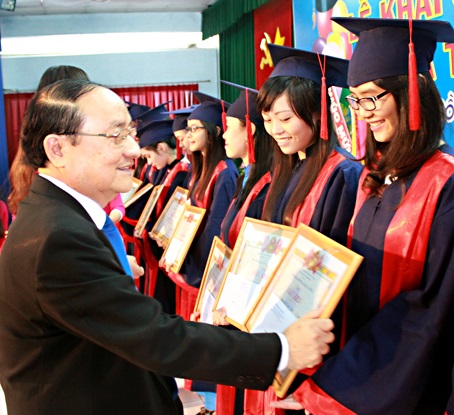 Vice Rector Diep Cam Thu awarded scholarships to excellent graduates.
In academic year 2013-2014, Lac Hong University awarded more than 1,500 scholarships to 344 excellent and 1,200 good students.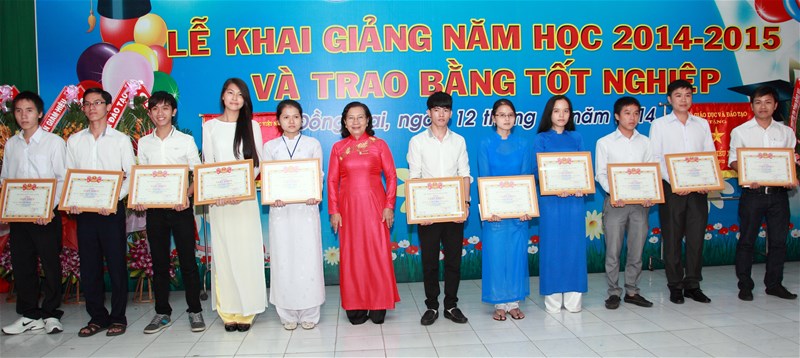 Vice Rector Nguyen Thi Thu Lan awarded certificates of merit to excellent students.
By Diem Nhi - trans. by WBE