Lac Hong University has experienced its brilliant 21-age with a series of highlights in 2018. The most impressive one is the First Class Labor Medal awarded by the President. Let's review nine excellent achievements LHU made in 2018.
The first university in Dong Nai province meet education accreditation standard
On February 12, 2018, Deputy Director of Center for Education Accreditation - VNU-HCM Nguyen Hoi Nghia issued Resolution No. 01 / NQ-HDKDCLGD in recognition of LHU for its education accreditation standards. The CEA - VNU-HCM also awarded Certificate of Institutional Accreditation according to Decision No. 05 QD-TTKD signed on March 16, 2018 for LHU.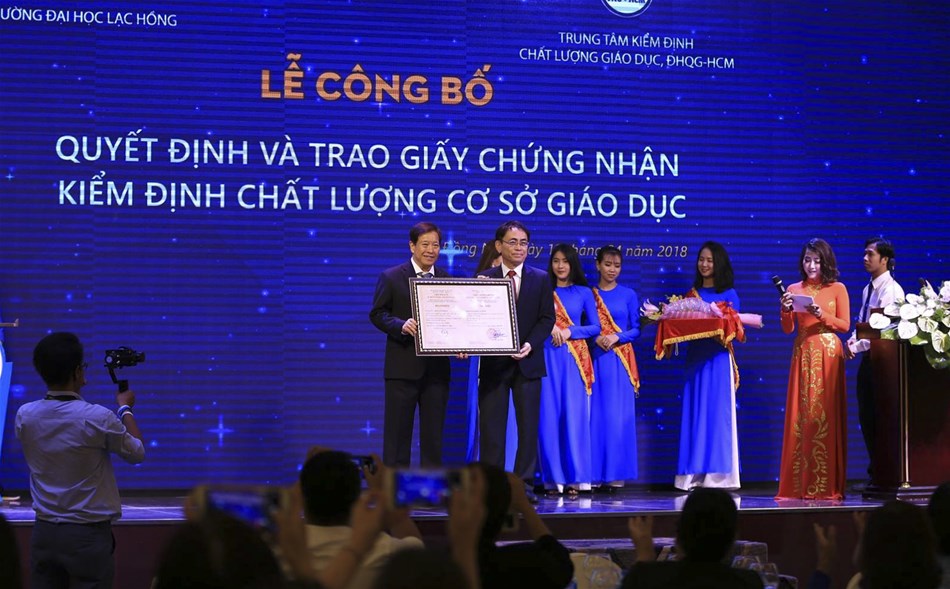 Deputy Director of Viet Nam National University HCM City Nguyen Hoi Nghia awarded Certificate of Institutional Accreditation to LHU
Four consecutive years leading the Shell Eco-marathon Asia
On March 11, 2018, LH-EST team excellently won the championship at Urban Concept - Battery-electric category with a result of 129.3 kilometers per Kwh of electricity at the Shell Eco-marathon Asia 2018 held in Changi - Singapore, setting a record that LHU won the championship titles for four successive years at 2015, 2016, 2017 and 2018 Shell Eco-marathon Asia.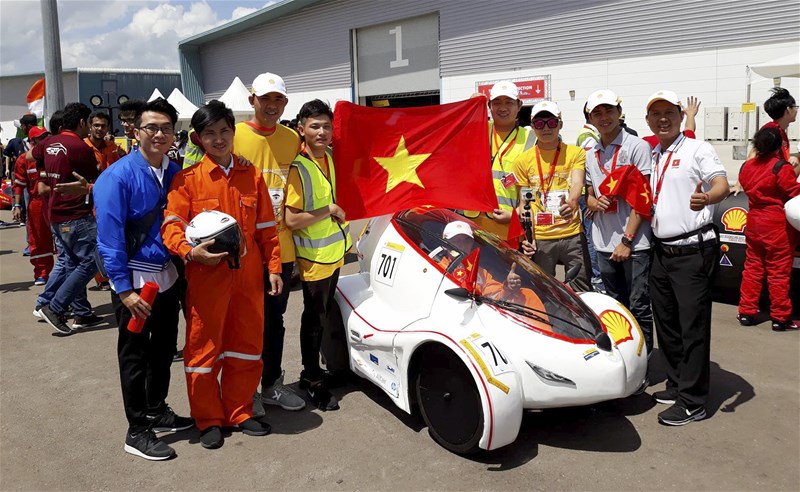 LH-EST team won the Shell Eco marathon Asia 2018 competition
Announcing the commitment that 100% graduates have jobs
On April 12, 2018, after signing the cooperation agreements with more than 800 enterprises in the southern key industrial zones (Dong Nai, Binh Duong, Ho Chi Minh City and Ba Ria - Vung Tau), together with organizations and international education units, LHU announced its commitment that 100% graduates get jobs, receiving social agreement and support.
Wining the ABU Asia-Pacific Robot Contest 2018
In the afternoon of August 26, Vietnam 2 team (LH - GALAXY) beat China to win the championship title at the 2018 ABU Robocon held in Ninh Binh province. After 3 times hosting the contest in 2007, 2013 and 2018, this was the first time a Vietnam team won the championship.
For LHU, this was the third time it was crowned champion in the ABU Robocon in 2014, 2017 and 2018. This achievement helped LHU receive two First Class Labor Medals.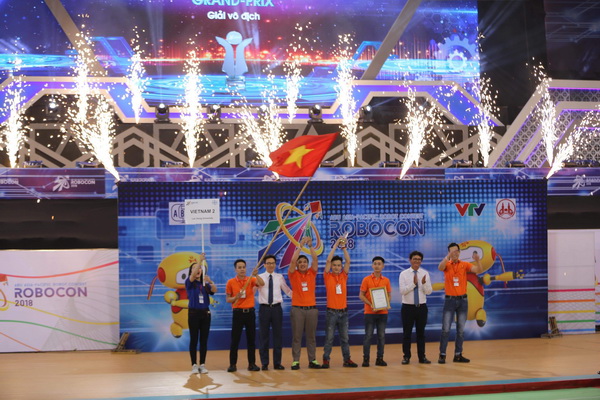 Deputy Prime Minister Vu Duc Dam awarded the champion cup to LH-Galaxy team (Photo: CN)
Introducing Intelligent electronic board
LHU's Intelligent electronic board project triumphed at the Vietnam IOT Hackathon 2017. After researching and completing, the project was commercialized in early September 2018.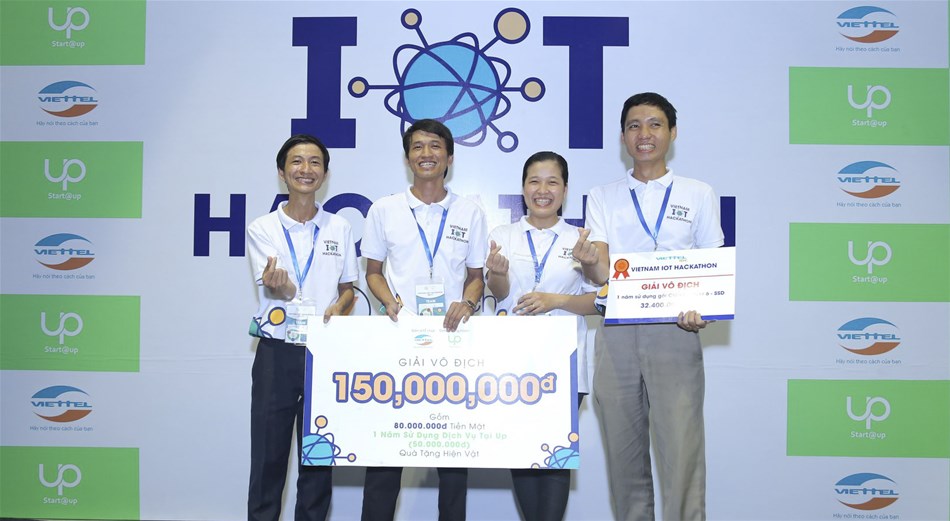 The IPG team from LHU won the Vietnam IoT Hackathon 2017.
Opening a new major
In 2019, LHU officially enrolls Tourism and Travel Management major. This will be an option for students who wish to study at the University.
Wining Third prize at the Southern Regional Pro-E Contest 2018
LHU won the Third prize at the Pro-E Contest 2018 in the Southern Regional Final Round - a competition held for non-English major students from universities, colleges, academies across the country.
Implementing paid internship programs in Japan
In early July, LHU launched internship programs in Japan under the cooperation program with the Association for the Support of Practitioners in Japan, Kowa Company and Kyoda Company. The Internship Program is a paid internship program for students of universities with good Japanese ability. This training lasts from 4,5 months to 12 months depending on the internship needs of students and companies. Specifically, on November 9, the University handed over internship papers and visas for 21 students to participate in internship program at 5-star hotel and famous resorts in Japan.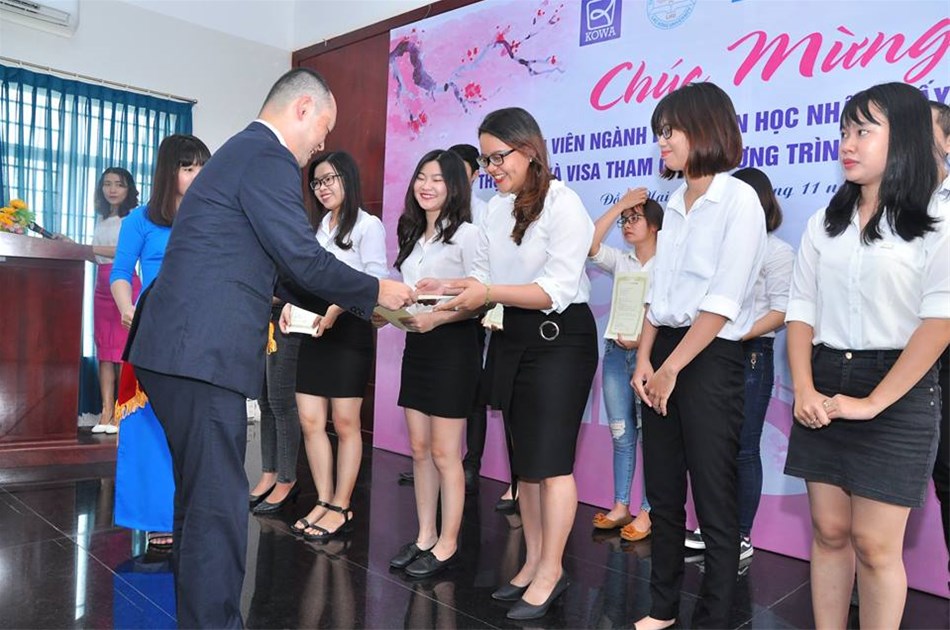 Students were happy to receive internship papers in Japan
Receiving the First Class Labor Medal
Before closing 2018, the champion of 2018 ABU Asia Pacific Robot Contest - LHU Robocon team was honored to receive the First Class Labor Medal. This was the second time LHU received this noble reward.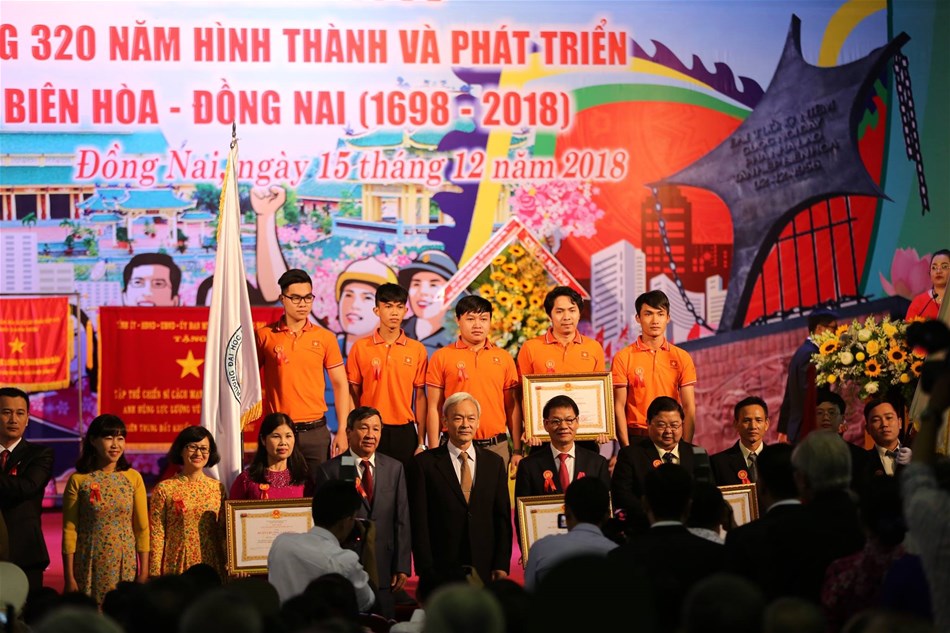 LHU Robocon team (orange T-shirt) was honored to receive the First Class Labor Medal