Ho Chi Minh University of Technology and Education on May 10 and 11 held "The Final Seminar- Empowering capacity building towards Education 4.0 - Emvitet project's results" to summarize, evaluate and share achievements to stakeholders in Vietnam about the implementation plan of the Emvitet project (Empowering Vietnamese VET Teachers for Transformation towards Education 4.0, co-funded by the Erasmus+ program of the European Union. The Emvitet Project Management Board, leaders of partner universities as well as lecturers and managers of member universities also attended the seminar.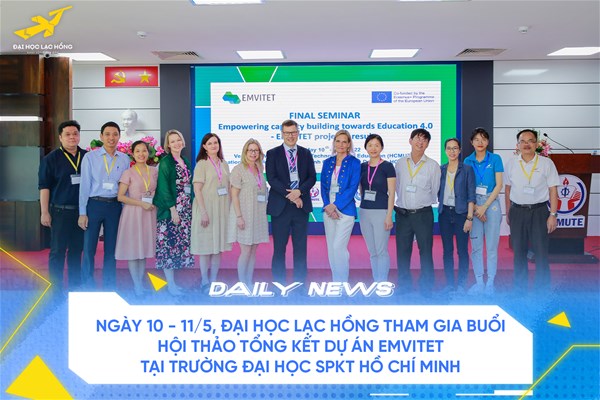 LHU leaders and lecturers actively participated in the seminar
At the seminar, the participating units reported their results and shared their experience in building the economic - educational system of Industry 4.0, also listened to the sharing of innovative methods and digital competition in the 4.0 technology era. The project lasted for 3 years (from 2019-2020), through the implementation of activities of visits, studying, workshops and intensive training courses in management and leadership capacity as well as teaching capacity. The project also provided teachers with necessary knowledge and skills to inspire learners. Basically, every project objective has been accomplished: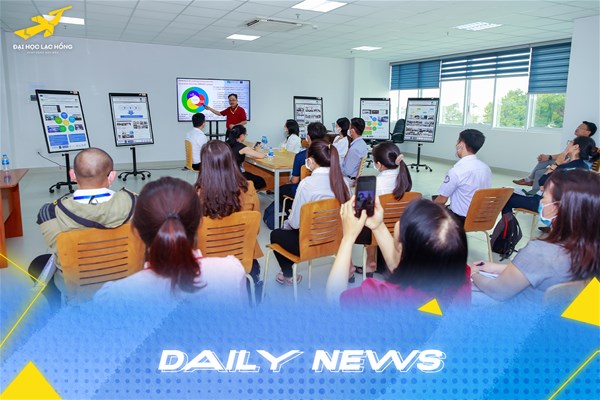 LHU shared experience when implementing the Emvitet project at the seminar
- Creating a new learning ecosystem for Education 4.0 in Vietnam, based on student-centered learning, competence-based education, collaboration and networking in digital environments, and sharing knowledge through a community of practice.
- Shifting mindsets and forming a network model connecting Vietnamese universities to meet the needs of Education 4.0
- Shifting mindsets of teachers, learners and stakeholders to create a new learning ecosystem based on the extensive and close collaboration of the parties in the system
- Changing educational structures (curricula, processes, management) to increase the necessary support to conquer challenges.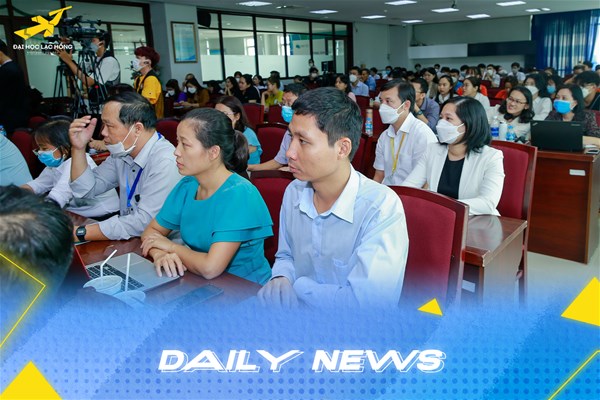 LHU lecturers actively participate in the Emvitet project
According to Dr. Lam Thanh Hien, Rector of LHU "During the three years, the Emvitet project has strongly inspired educators about Education 4.0 mindsets. It also brings the usefulness and necessity of Education 4.0, improves the quality of teaching and learning, and enhances the use of technology in Education 4.0. Students are excited in the learning process and gradually approach technology with very positive feedback."
LHU expects to have many opportunities to actively participate in such useful educational projects in order to contribute to innovating and improving the training quality, gradually transforming from traditional to modern education, bringing the country's education to a new level to meet the needs of globalization in the period of international integration.