Recently, a delegation of LHU attended and presented 17 articles at the 6th International Conference on Green Technology and Sustainable Development (GTSD 2022) held on July 29 and 30 in Nha Trang City. The Conference was co-organized by HCM City University of Technology and Education, LHU, Nha Trang University, Kun Shan University and National Penghu University of Science & Technology (Taiwan).
LHU's delegation included Assoc. Prof. Dr. Nguyen Vu Quynh – Vice Rector; Assoc. Prof. Dr. Nguyen Thanh Lam – Vice Rector and lecturers.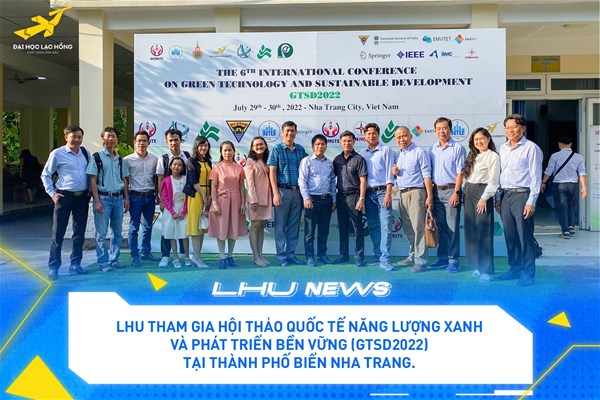 LHU's delegation attended the International Conference on GTSD 2022
GTSD 2022 is a series of seminars held every 2 years, the first time in 2012. This is an academic exchange forum for domestic and international scholars, researchers, scientists through plenary sessions, reports on keynote software and sub-divisions by topic with the aim of promoting exchange, cooperation and development of science and technology at home and abroad, especially green technology and sustainable development.
270 submissions were accepted out of a total of almost 500 (54% acceptance rate). Authors came from 27 countries in all 5 continents. Accepted articles will be published on IEEE or SPRINGER (SCOPUS).