The Ministry of Education and Training has authorized Lac Hong University to enroll and train postgraduate students in Electrical Engineering major from this academy year pursuant to Decision No. 1586/QD-BGDDT signed on May 13, 2015.
According to Ms. Le Thu Thuy - Vice Dean of Postgraduate Education Faculty, "Enrollment quotes for Electrical Engineering lie in the yearly total quotes of the University's postgraduate enrollment, assigned by the MOET's regulation". The University is also preparing all terms to enroll and train postgraduate students in Civil and Industry Construction Techniques major. It is expected that the University will get authorization from the MOET for the training this May.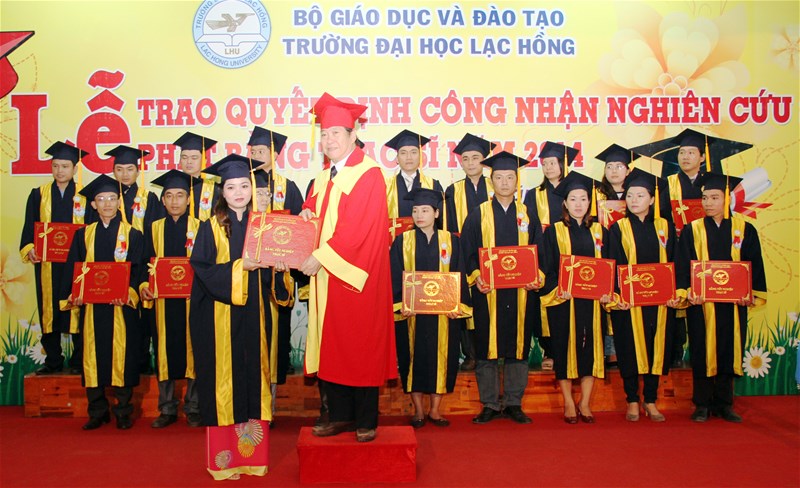 MA certificate awarding ceremony of course 2012 - 2014
Up to now, Lac Hong University has offered postgraduate students five majors of MA degree namely Business Administration, Information Technology, Finance - Banking, Accounting and Electrical Engineering while training PhD students in Business Administration and Computer Science. It is also the first university in Dong Nai to train MAs and PhDs.