Together with the fast socio-economic development, health care need has been increasing these days. The demand for human resources is too. In order to provide enough human recourses for big hospitals and private clinics, the Ministry of Health and the Ministry of Education and Training has allowed universities which are eligible to open Pharmacy major. With good preparations at all aspects such as modern facilities, professional teaching staff and advanced training program, LHU was allowed to offer Pharmacy at undergraduate level according to Decision No. 5845/QD-BGDDT dated on December 28, 2012.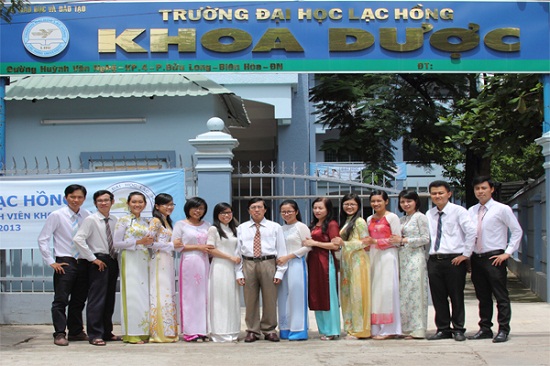 Faculty members and staff of Pharmacy Faculty
Training orientation
The Faculty of Pharmacy orientates students to learn, teach themselves and carry out research, transmits knowledge and skills for prospective pharmacist generations and provides high qualified human resources for Dong Nai province and other regions.
Training goals
+
Providing highly qualified human resources with skills to deal with matters relating to pharmaceutical fields, serving disease prevention and treatment.
+
Enhancing students' self-learning and researching
Training practice skills
+
Pharmacy branch is a specific one related to life and health of the community. Therefore, students must be trained basic skills as follow
+ Applying basic knowledge into major subjects
+ Referring to materials serving autonomy, research and updating medical and pharmaceutical knowledge
+ Skills and operations in practice rooms, laboratories
+ Soft skills such as group working, communication, relation seting-up, presentation, plan making and work organization,..
+ Informatics and foreign language skills
+ Understanding and following pharmaceutical regulations and laws in practice.
+ Consulting the safe and effective use of medicines
+ High awareness and morality in practice
Career opportunities
Students after graduation can do many jobs related to pharmaceutical field.
- Researching and producing medicines at pharmaceutical companies
- Supplying and distributing medicines at companies, representative offices
- Selling, consulting and instructing the use of prescribed medicines
- Testing medicines at medicine and cosmetic testing institutes or centers
- Making medical tests
- Teaching and carrying out scientific research at universities and research institutes.
Being a pharmacist plays a leading and important role in advising and using medicines at hospitals, expertly operating devices in production lines at medicine producing enterprises, testing labs, in restoring and especially in managing chemist's, in sales and distribution, instructing safe, effective and economical use of medicines for the community. In addition, pharmacists can work for medicine sales and distribution companies in city or provincial route health network.
With high demand for health science, being a pharmacist will be a right choice for those who have a passion for medicine. Bien Hoa city – Dong Nai province is developing with many dynamic industrial zones. The Long Thanh international airport project will soon be deployed. More drug producing and supplying companies are opened. Also, Dong Nai general hospital that is considered as the biggest one in Vietnam with Southeast Asian region stature has been built. The combination of these elements will be the right future of students so that they can find suitable jobs as well as develop their competence.
Faculty's Leaders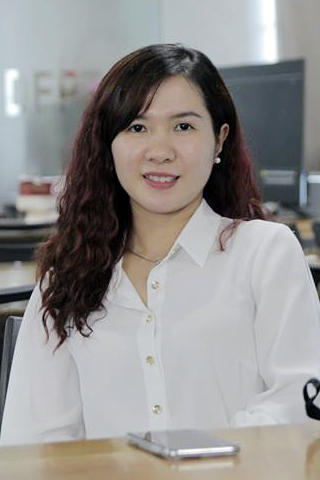 Dr. Nguyen Thi Nhu Quynh
Dean
Dr. Cao Van Du
Vice Dean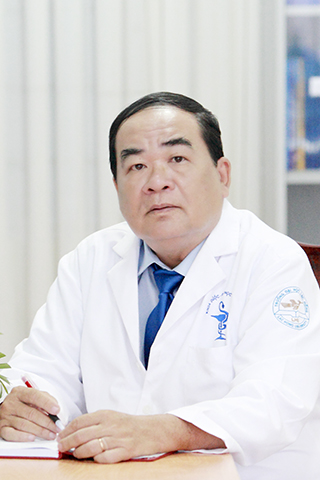 Assoc. Prof. Dr. Huynh Van Hoa
Rector's Advisor
Contact Information
Address: Huynh Van Nghe, quarter 4, Buu Long ward, Bien Hoac city, Dong Nai province
Office: Room H106
Tel: (+84)2513.953.131
Email: khoaduoc@lhu.edu.vn
Website: duoc.lhu.edu.vn