On the occasion of the 2015 - 2016 new school year opening ceremony, Rector Do Huu Tai establishes key missions which need grasping througout the University.
- Continuing to upgrade modern campuses and equipment to better serve learning, teaching and researching needs of lecturers and students.
- In addition to upgraded facilities, the determining factor is teaching staff and students who need to take more effort to innovate teaching and learning methods.
- In current integration trend, labors, in addtiion to their own qualifications, need to be competent in foreign languages and basic requirements such as thinking, skills as well as modern industrial manners. The University, therefore, requires all lecturers to study, improve teaching methods to better support learning and research processes of students. For students, as soon as sitting on school chairs, business start - up needs to be established. Then it is necessary for students to build good relations with their friends, teachers, enterprises and community to use every support from the University... to perfect their own business plans.
- Hopefully, with mentioned-above focused missions set up for 2015-2016 academic year, LHU will have effective change, contributing to providing the Southern regions and the country with good quality human resources. In the future, training workforce based on the concept of ASEAN community citizens and global citizens should be paid high attention.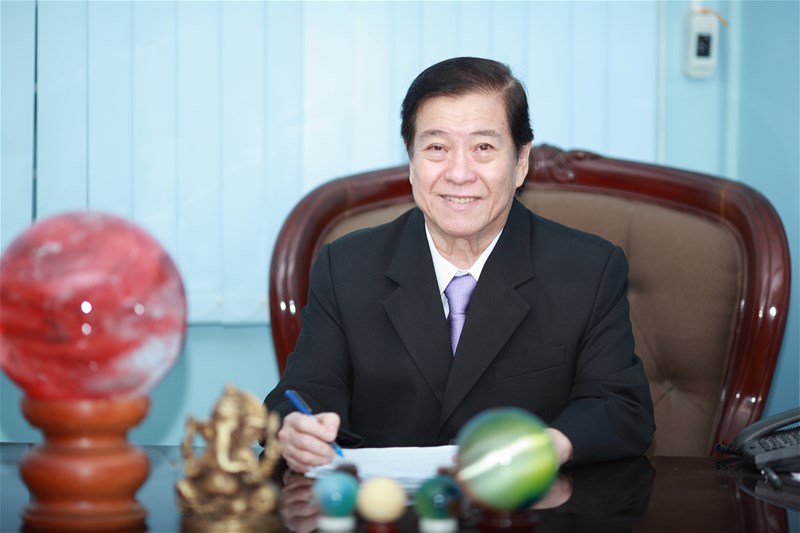 People's Teacher Dr. Do Huu Tai - Chairman of Board of Trustees - Rector constructs essential missions for the 2015 - 2016 school year.
By Rector Do Huu Tai - Trans. by WBE