Nearly 20 years of establishment and development, Lac Hong University has achieved so much noteworthy success. Especially, in 2015 - 2016 academic year, LHU gained seven outstanding achievements as follow
Top 7 universities in Vietnam paid attention by United States Government
LHU is one of the seven universities in Vietnam selected to join in "BUILD – IT" project (Building University-Industry Learning and Development through Innovation and Technology) which aims to enhance undergraduate education competence, carried out by the government of US and Arizona State University.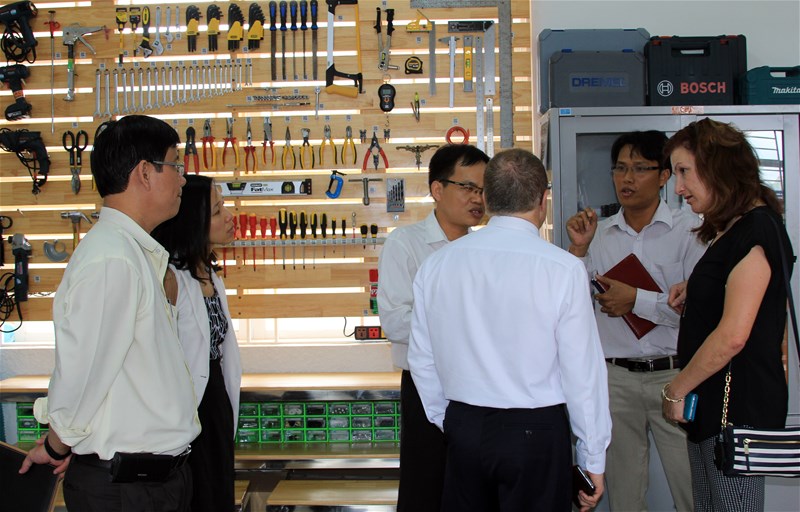 Office of BUILD-IT Vietnam visited Lac Hong Open Worshop in August.
Upgrading more facilities
The University always invests infrastructure with system of intensive laboratories and workshops serving lecturers' teaching and students' learning. In 2016, besides 50 labs and practice rooms, the University constructed Lac Hong Open worshop worth billions of dongs, providing practice tools helping students realize their ideas into practical products.
Business Start-up with students
In response to Start-Up National Year, LHU Rector Do Huu Tai started new training idea - helping students own themselves and start businesses. From December 2015 up to now, LHU has opened ten free training courses of "Business Start-up" offered to students who have business ideas. From March to early October 2016, the University successfully organized Business Start-up Contest, selecting five high quality projects in 31 ones of nearly 100 contestants to join in National level contest in the end of October. Remarkably, Dong Nai provincial Young Entrepreneur Association sponsored VND 2 billion for five above start-up projects. Dong Nai provincial People's Committee has also planned to support start-up projects. Specially, late October, LHU in cooperation with World Labor Organization through VCCI (Vietnam Chamber of Commerce and Industry) (SIYB company (Start & Improve Your Business company)) will organize Business - Start-up teaching lecturer training courses.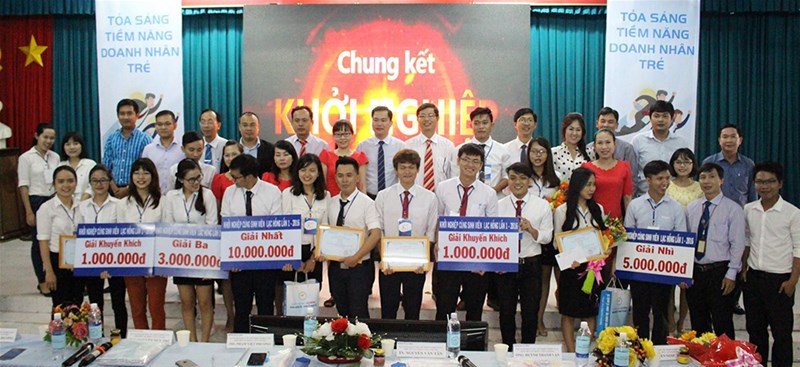 Business Start-up Contest with LHU students was held successfully in early October.
Providing free-of-charge training courses for students
LHU associated with Japan and enterprises to provide free training courses for students, specifically "Japanese business culture", "Basic Communication Japanese Language".
Scientific research activities
In 2015 - 2016 academic year, LHU had 130 articles including 63 published in home special journals, 67 inserted in foreign journals of science and 18 ones placed in ISI system.
Many notable prizes inside and outside the country
Last year, LHU successively achieved many prestigious scientific prizes inside and outside the country such as Championship title at Shell Eco-marathon Asia 2016 held in Manila, Philippines; Winner of Robocon Vietnam 2016 held in Ninh Binh province; Two Silver Prizes at the 6th HCM City Creative Youth Festival; Three First, Four Second, Five Third and 22 Consolation Prizes at the 9th Dong Nai provincial Technical Creation Contest; Second Prize at "Youth suggest Innovative Solutions for Energy Efficient" Contest; Second Prize at the 17th Eureka Scientific Research Student Award; Third Prize at the 2nd Koma Taisen Competition in HCM City; Representative of Vietnam to attend NetRider Asia Pacific and Japan Competition held by Cisco Networking Academy; Top 20 excellent contestants at the 5th Kumho Asiana Korean Speech Contest organized by Kumho Asiana Vietnam Scholarship and Cultural Foundation.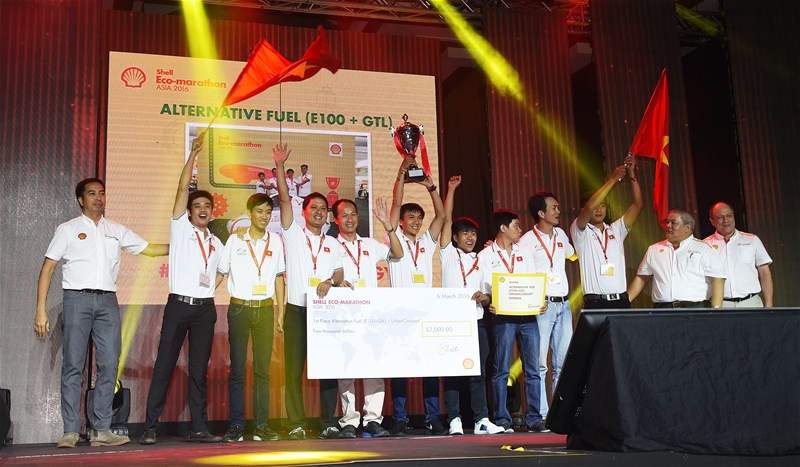 LHU successfully defended its championship title at Shell Eco-marathon Asia 2016 held in Manila, Philippines.
Billion worth Scholarship Fund
This school year, LHU has awarded more than 2,000 scholarships to new students and excellent current students. The total value of this scholarship program is worth nearly VND 3 billion to serve "Giving strength to new students" Fund and "Study Encouragement" Fund of LHU.
Last year, the University not only fulfilled its key duties in training, learning and scientific research activities but also gave best support to its students in changing study thought - not only seeking jobs at enterprises but also starting their own business by their knowledge and abilities.
With seven above impressive marks, LHU has been effectively implementing its orientation of becoming a high quality human resources provider for the Southern region and the country.
By Diem Nhi - Trans. by WBE