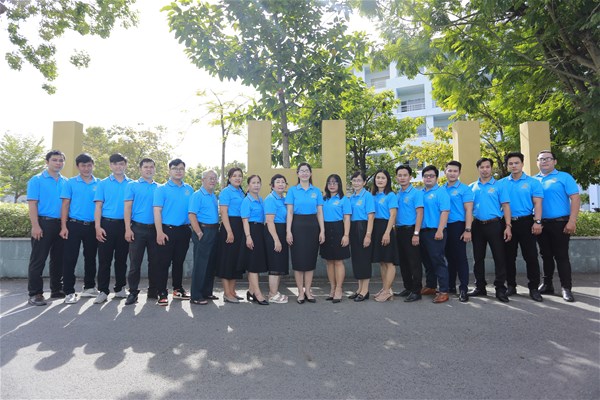 Members of Student Affairs Office
Historical and Developmental background
The Office of Student Affairs (previously called the Office of Student Management and Political Work) was established in 1998 including 9 members led by Huynh Cong Xuyen, M.A
In 2004, the Office was merged with Academic Affairs according to the Rector's decision.
In May 2007, the Office of Student Affairs separated from Academic Affairs to implement its functions and duties proposed by the Ministry of Education and Training (MOET).
In May 2011, after many difficulties in work, the Department increased to 12 members led by Nguyen Ho Xuan Huong, M.A (Former Secretary of Youth Union).
In 2012, besides student management work, the Department undertook more political work. In May 2012, the Heath Division from Administrative Affairs was merged with the Department. In July 2012, the Student Affairs had 27 members (a Manager, a Deputy Manager 17 staff and 8 medical workers).
Functions
Implementing student work pursuant to the MOET's regulations and the Rector's assignments.
Acting as a counsellor for the Rector to take part in political education, cultural activities, sports festivals, propaganda work of the Party's policies and the State's law,...

Responsibilities
1. Performing student management work
Building and organizing the implementation of student regulations.
Assisting the Rector in managing students' attendance and absenteeism
Carrying out yearly student assessments.
Solving policies for students.
Coordinating with local authorities to manage non-resident and resident students.
Propagandizing security and order protection work in the university.
Propagandizing the prevention of social evils in the university and student's life.
Cooperating with other units to perform reward and punishment work.
Inspecting the performance of student regulations, proposing to solve violative cases.
Combining with the Student Supports Division to deploy tasks of offering students expert advice in career, psychology and social issues.
Being responsible for matters relating to students affairs such as managing students and responding to all of their feedback and requests.
Boosting the tight cooperation between students' families and the university.

2. Performing cultural and political education work
Offering freshmen civic education at the beginning of the academic year.
Propagandizing the movement "Learning and following President Ho Chi Minh's moral examples".
Carrying out education program of politics, thought, morality and lifestyle, holding training classes for students, deploying political activities, learning the Party's Resolutions and the Nation's policies and law, grasping students' thought development and sending proposals to the University's Party Committee and the Rector to have timely and appropriate educational measures.
Overseeing Party developing work of students, creating favorable conditions for students' endeavor and training in Party work.
Ensuring the safety and healthful environment.

3. Performing arts, cultural, and physical activity work
Coordinating with the Youth Union - Student Association to organize social, cultural and sports activities for students.
Developing sports clubs, TCM club (revolutionary songs propagandizing club), attracting a great number of participants, offering students chances to take part in sports, performance contests held by the University, localities and departments.
Cooperating with the Youth Union - Student Association to implement student broadcast programs, developing information channels for students at all levels.
Offering students extracurricular activities to help them improve their social knowledge and soft skills.

4. Performing school health work
Assigning tasks to medical staff to be on duty at the dormitory and campuses to deal with accidents and sick cases.
Propagandizing the prevention of prostitution.
Organizing education programs of population, sex, health,... ,laying stress on living skills and healthy life in students' lives.
Holding seminars, talks, exchanges with experts, giving advice to topics related to love, marriage, family for students in the whole school.
The Management Board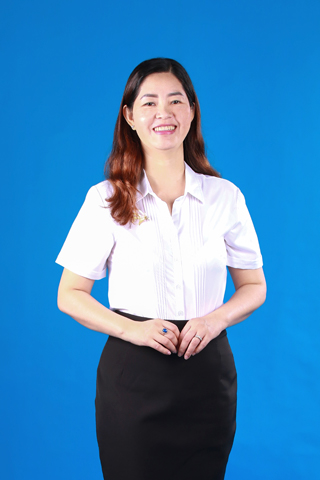 Nguyen Ho Xuan Huong, M.A
Manager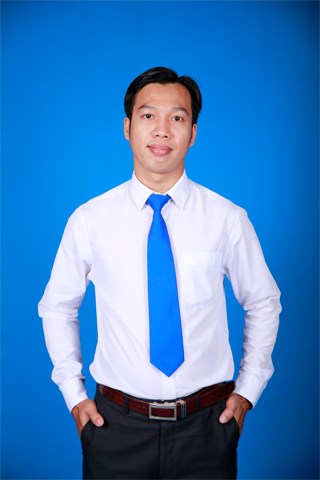 Vu Van Tuan, M.A
Deputy Manager
Contact Information
No. 15/3B Huynh Van Nghe, Buu Long ward, Bien Hoa city, Dong Nai province
Office: Building D (campus 2) - Room D101, D106
Tel: (+84) 2513.952.250