LHU Soft-skill Training Center was established on July 22, 2013 pursuant to Decision No. 595/QD-DHLH signed by Rector of Lac Hong University.
In accordance with comprehensive manpower developing trend, training soft-skills for students is known as building practice skills such as living skill, communicative skill, leading skill, group working, time management, crisis overcoming, creative and innovative skills,....Soft-skill is different from hard-skill which covers qualifications, knowledge, degrees or certificates,... In fact, there are 25% successful persons by their qualifications and 75% are decided by their soft-skills.
Functions and Responsibilities:
The Soft-skill Training Center is the only unit to be assigned to implemented the project "Training and Developing Soft-skills for LHU Students" by the Rector .
Being responsible for designing programs, curricular about soft-skills.
Enrolling students, organizing courses, inviting lecturers to monitor and evaluate processes.
Being in charge of giving expert advice, supervising soft-skill training activities of Student Affairs, Youth Union - Student Association to ensure the contents suitable for the University objectives and guarantee the exact assessment of study results.
Collecting and classifying relevant credits, managing assessment system of students.
Management Board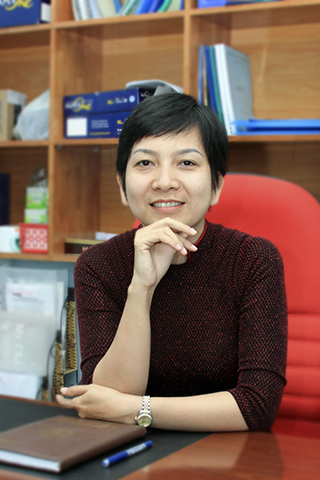 Dr. Nguyen Hoang Xuan Anh
Deputy Director
Acting Manager
Contact:
No.15/3B Huynh Van Nghe, Buu Long ward, Bien Hoa city, Dong Nai province.
Office: Building D (Campus 2) _ Room D102
Tel: (+84)2513.952.422